Think about a whole chicken or leg of lamb roasted so nice and crispy served with mashed potatoes and some nice fresh greens or peas… yum. Cooking on-the-bone not only tastes better but it keeps it moist, tender and is really easy.
Now why wouldn't you roast a nice whole fish?
Get that oven on 180 to 200c.
Season your whole Turbot with loads of sea salt, lemon zest, fresh thyme leaves, plenty of rapeseed oil and put it on a roasting tray.
Roast your fish for 20 – 30 minutes until the skin is nice and crispy. Check the thickest part by seeing if a butter knife can easily push through easily to the bone.
Remove to a large serving plate and then make your "gravy" by popping the tray on the stovetop, add a splash of white wine, a squeeze of lemon, a little stock (veg/fish/chicken), and a few knobs of butter. Whisk and reduce before popping it into a gravy boat.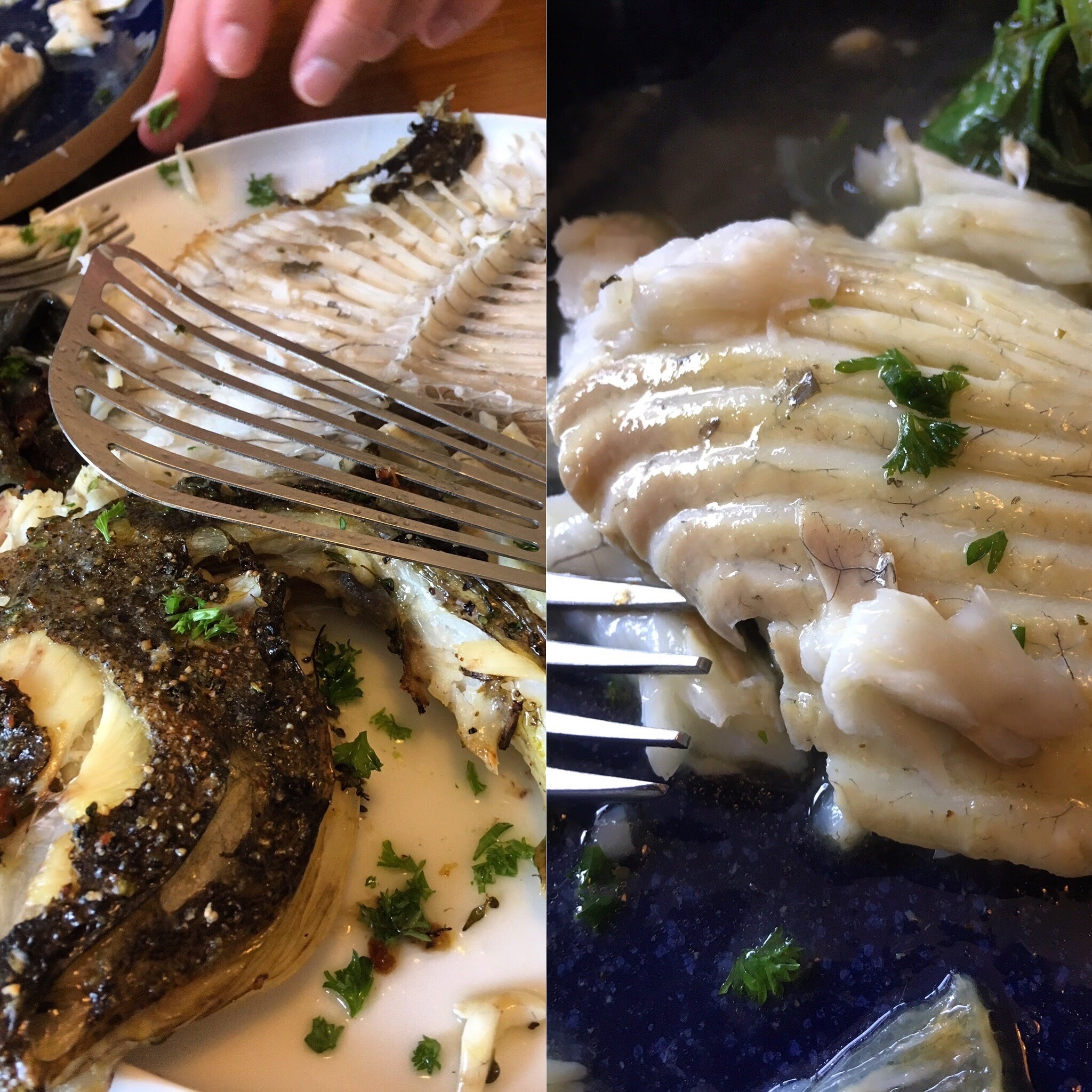 Sunday Roast – Done!