2 kg Fresh Monk fish fillets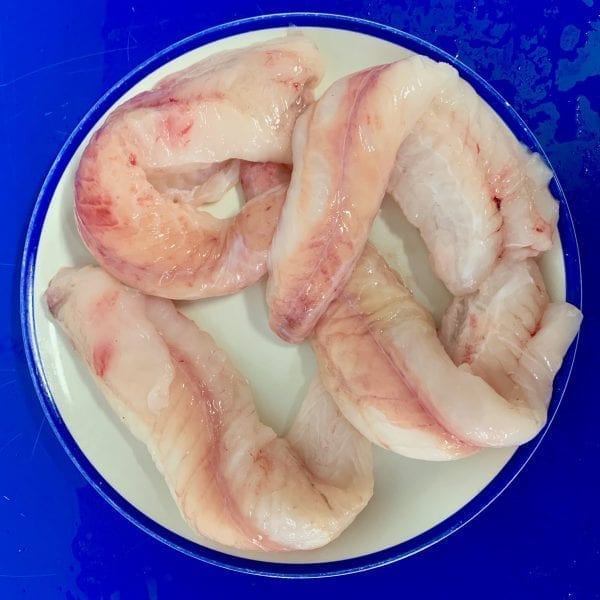 Eat & freeze
---
Fish come in all shapes and sizes, your portion weight may vary within -/+ 10% of the above listed weight. Never less, usually more!
---
This Fish is packed from frozen, and may defrost gently during transit. Once thawed out, do not refreeze. Store and use as a fresh product.
Rossaveal. fresh Monk fish fillets, 2 kg Eat and freeze offer
How to Cook It
For some tasty Tiger Prawn recipes head over to your favourite search engine (Google, Bing, DuckDuckGo) and try popping in some of these suggested ingredient combinations:
Grilled+Tiger Prawns —– BBQ+Jumbo+Shrimp 
You will get a great list of search results at all different skill levels.
Find one you are comfortable with. Cooking should be enjoyable!
Storage Information
Fresh fish is what we built our business on, so we suggest you enjoy your fish as soon as possible. Keep in mind it is best practice to consume your fish within three days. Keep it at its best by storing in in the coldest area of your refrigerator, with crushed ice if available. If it is necessary to freeze your fish, do so straight away and preferably consume within (3) months.