Big Eye Tuna (Obesus) Fresh Spain 500 gr (p)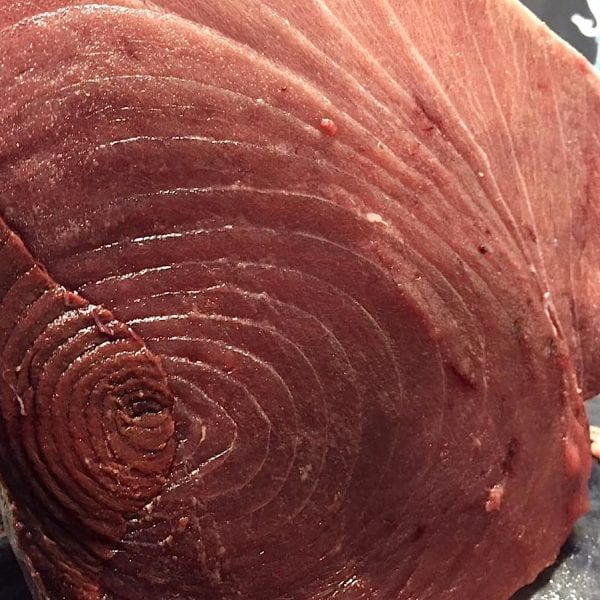 ORIGIN: Atlantic, Southern Spain, CADIZ,  Caught in traditional traps.
SUSTAINABILITY: Like every Tuna Specie. Stocks are under pressure. Those big eye are a by-catch of traditional Almadabra fishery in Spain ( google it you will understand)
Eat with respect (more info)
COOK IT: Or not… you know best!
STORAGE: In your fridge 2 to 3 days. Suitable for home freezing
Very close to Blue fin but not Blue fin. Darker color, cheaper price, 500 gr , skinned and trimmed, Fresh, Spain, Enjoy
---
Fish come in all shapes and sizes, your portion weight may vary within -/+ 10% of the above listed weight. Never less, usually more!
---
SEASONAL
37 in stock
How to Cook It
Storage Information